In the novated leasing world, when your lease comes to an end, there's a number of things you can do to retain or offload the vehicle. You can pay off any residual to own the car outright. You can trade it in and lease another car, or you may want to refinance the current car if you're not quite ready to part ways.
What most people don't do is crush it with a 52-tonne army tank. But that's exactly what Joseph Masters says he feels compelled to do.
The great scrap yard in the sky
Joseph and his family have been raising money to hire a tank and put on a one-of-a-kind event in Tamborine, QLD – they're going to run over their 2010 Dodge Journey with a fighting vehicle most people would only see in a museum or on a battlefield.
Joe and his wife, Kate, have dubbed the event, "Tank my Lemon", and plan on squeezing every drop of juice from the car they bought back in March 2011. As you'd expect, it doesn't come cheap, and the couple have been looking to raise $15,000 to help them pay off the residual and throw the event.
Close to $10,000 had been raised though the Tank my Lemon GoFundMe page, which Joe says is enough to get the party started on June 25.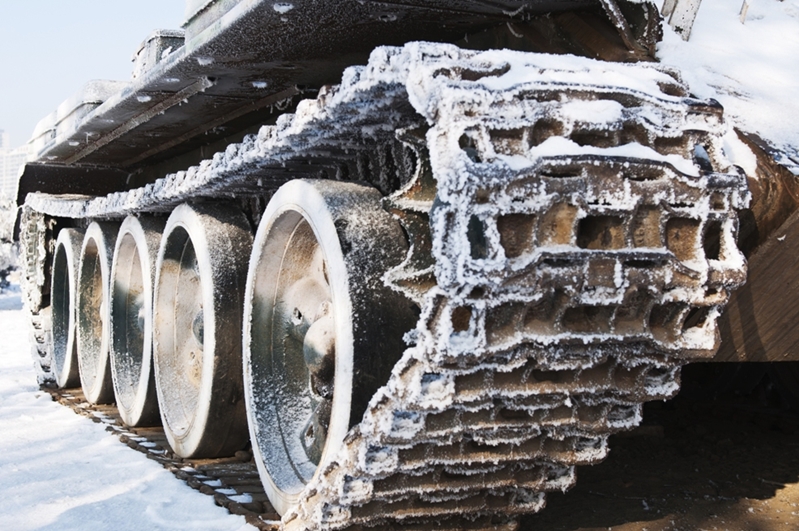 A national event
So far, the Tank My Lemon campaign has raised a substantial 540 likes on Facebook, and nearly 300 people have registered their interest in attending the event. Did Joe think it would get this big? He told us it even caught him by surprise.
"We didn't think it would," he began. "We're going to engage some media outlets, and then we'll do the event. On the day, there should be a good amount of media coverage."
Not only that, the couple recently announced that Channel 7's breakfast show Sunrise will be covering the event, giving national reach to the unique tank crushing mission.
Why tank it?
Joe says he started finding faults in his Dodge Journey over the few years he owned it. So much so, he decided it would only be fitting to give it a proper send off, rather than sell it to another person.
Joe is now happily driving what he rates a very safe and reliable car, a Hyundai Santa Fe Highlander, after it came recommended by auto expert John Cadogan.
"I love it – it's amazing to drive," Joe explained. "It's a turbo diesel, so has a better take off, and the drive is so smooth!"
Joe also shared some tips for future car buyers: "We bought the Journey because it was the most affordable seven-seater and cheapest of the SUVs at the time," he advised.
"Don't buy a vehicle based on looks; buy a car with at least a five-year warranty, and with great safety ratings."
June 25, 2016 spells D-day for the Dodge, with the event taking place at the Bearded Dragon in Tamborine. Be there at 8am to see it all happen, with the official crush happening at 9am. The Alliance Leasing team will be there as sponsors, so please come and say hello!